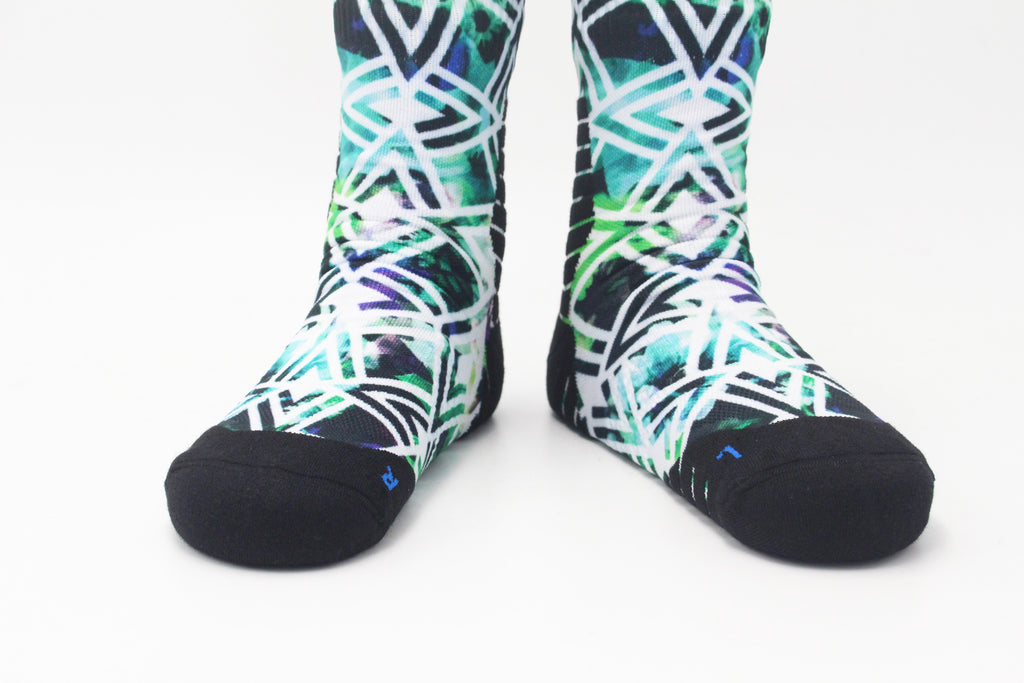 If you are looking for socks that rock, then the new Yatta Life waterproof running socks are for you.  Yatta Life socks are simply the best waterproof socks for anyone who enjoys spending a long day in the Great Outdoors, no matter the weather conditions.
What sets them apart from the competition is the fact that these waterproof, breathable socks are made with a unique three-layer construction. This design optimizes durability, comfort and protection from the elements. It all starts with the durable nylon outer shell, which provides the first layer of protection. Then, there's a waterproof, breathable membrane that allows moisture and perspiration to get out, but not water to come in. And, finally, there's a wicker inner layer for more comfort and moisture protection.
If you are running a trail race and need to cross a stream, you will have the peace of mind of knowing that these socks will keep your feet dry. If you are training for an ultra in wet weather, you won't need to worry about soggy, abrasive socks. No wonder so many Yatta Life users have been enthusiastic about these waterproof hiking and running socks.
Of course, you are not limited to just hiking or running with these new Yatta Life socks. Just about any outdoor activity – including extreme winter sports – can be enjoyed with Yatta Life water resistant socks. They offer 100% water protection, as well as a wind barrier. These waterproof thermal socks will become your waterproof walking socks of choice. Whether you need waterproof socks for skiing or waterproof socks for running, Yatta Life has you covered.
The entire time that you wear them, you will benefit from the real secret of these socks – a wicker inner layer. This is just one more way for these socks to manage moisture and maximize your comfort. Imagine being able to take on any trail, knowing that you won't be suffering from blisters, or the types of micro-abrasions that can cut short a long run or hike.
And, best of all, these socks are unisex. So, whether you are looking or men's waterproof socks or women's waterproof socks, you have an option. For the stylish, fashion-forward recreationalist, these socks come in a brilliant multicolor pattern. And for the more traditionally minded, they also come in black.
So where to buy these waterproof socks? For now, the only place to buy them is the Yatta Life website. You can compare them with waterproof socks on Walmart, waterproof socks on eBay and waterproof socks on Amazon, and you'll see why waterproof socks from Yatta Life are the clear leader. That's because Yatta Life designs its products with the true recreationalist in mind.
When you are wearing these Yatta Life waterproof socks, you are capable of almost anything. The socks are breathable and dexterous, and have been designed with one major goal in mind: to keep you dry and comfortable in any conditions. Functionality is first and foremost, because Yatta Life knows how much you care about spending time outside in nature. So whether it's the dog days of summer and you are looking for socks to wick away perspiration, or it is the wet spring or fall running season, and you are looking for socks to keep out water and moisture, Yatta Life waterproof socks will keep you dry, comfortable and looking good.