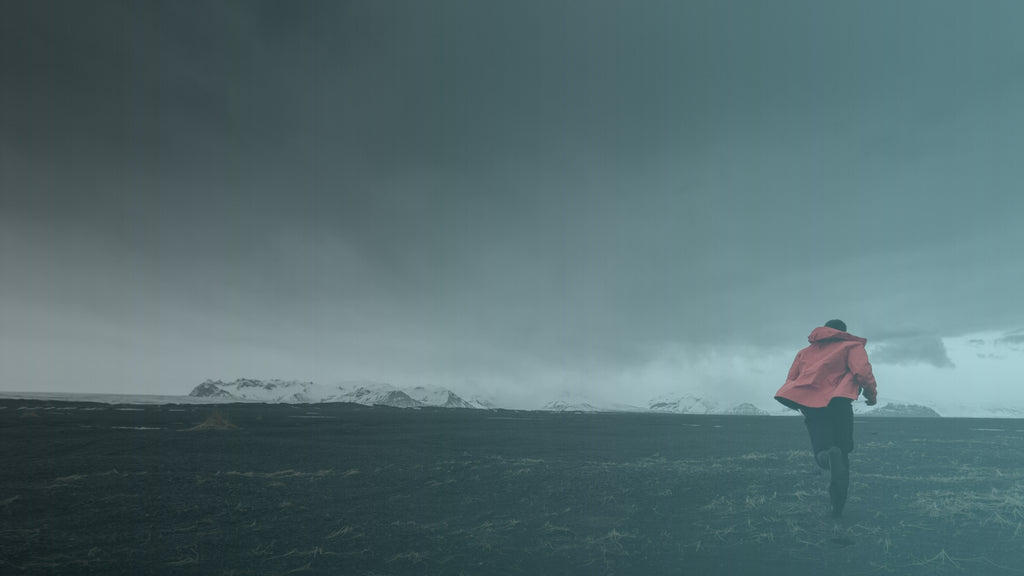 If you're a runner, the best part about springtime is that it's finally time to enjoy the Great Outdoors instead of toiling away in the gym all day. It's time to hit your favorite trail or jogging route and get back into shape! With that in mind, here are a few helpful tips to deal with what can often be a windy, rainy season (especially in Canada).
Tip #1: Dress in layers
Yes, the same advice that was appropriate for the cold winter months is still applicable for the springtime months of March, April and May. That's because cold, rainy or drizzly weather is pretty much par for the course during spring. As a result, you need to be prepared. It's best to run in lightweight, wicking materials that will take moisture away from your body. Moreover, running in a lightweight fleece under a waterproof jacket is not out of the question, especially in the early mornings.
Tip #2: Use the wind as a training tool
Gusty springtime winds can seem to be more of an annoyance than anything else, especially if you have a set running routine. However, have you ever thought about using wind to your advantage? For example, training yourself by running INTO the wind can be one way to boost your endurance. Most people prefer to run into the wind at the beginning, when they have the most energy and stamina. However, why not mix things up and run into the wind at the end? This is similar to the strategy for running hills – if you really want to push yourself, you save the hard part for the end.
Tip #3: Adjust your running routine for rain
Rain, just like wind, is an inescapable part of spring. In addition to wearing a waterproof layer (see Tip #1), there are other ways you need to adjust your running routine for the rain. For example, try running with a shorter stride to prevent slipping and falling. Also, you might want to try running more on surfaces that you know won't be slick from moisture. Running on concrete, for example, is no fun for your muscles and joints, but it could be safer than running on slick asphalt roads. Use your common sense here.
Tip #4: Take care of your feet
Too often, we spend so much time thinking about our other running gear that we forget about our feet. Yet, your feet have a large say in how well you can stick to your springtime running routine. For example, if you get blisters, then you might have to put off running for a few days. So don't forget to invest in some high-quality socks and antiperspirant for your toes!
Tip #5: Go off-road to add variety to your running routine
Going for the same run, day after day, can get a little boring for just about anyone. Even champion runners love to vary their routine. You can use the same strategy to keep your running routine fresh. Think about running on trails and on off-road terrain. It might feel a bit difficult at first, especially if you've been running on an indoor treadmill all winter, but it will really give your exercise routine a boost and keep you mentally sharp.
**
With springtime finally here, it's time to get outdoors. With these five tips, you'll be ready to take your springtime running routine to the next level.