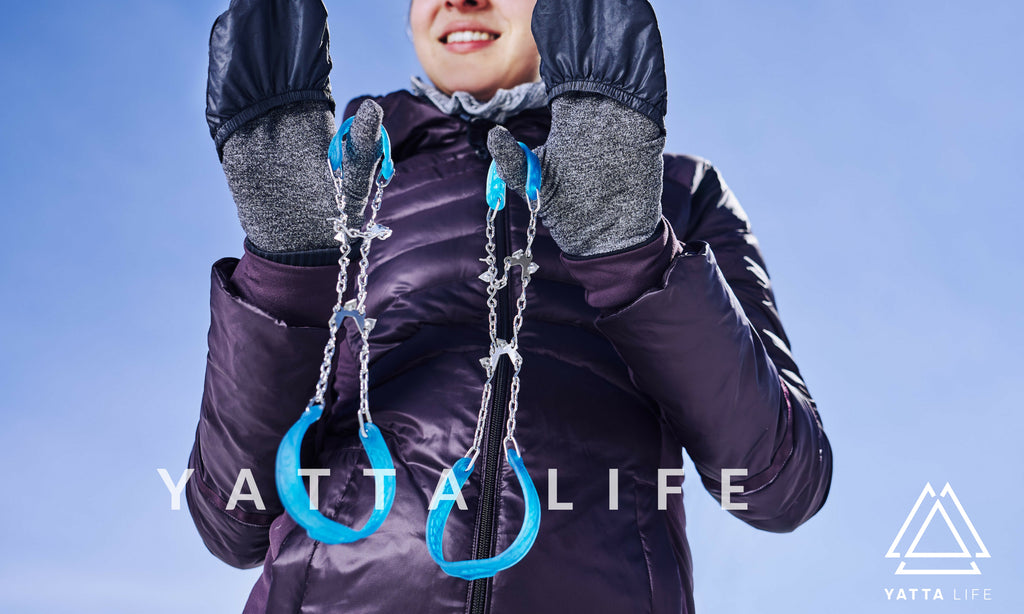 Calgary is a city where the snow often flies before Halloween and melts well after people on the other end of the world are already posting summer selfies in bathing suits.
Winter running in Calgary means slippery surfaces that can cause painful falls, and extremely-low temperatures which can easily freeze an ear, a finger or a toe if you don't dress accordingly. However, if you are a running enthusiast, don't let the temperature drop scare you into staying indoors. There are easy tips you can follow, like choosing the right gear and investing in crampons snow spikes, to create a comfortable running situation.
Below are those top tips for winter running that will help you enjoy a comfortable and exciting stride across the snow-laden Calgary without the chills or skids.
Choose the Right Base Layer: Many people worry about freezing their lungs when running in cold weather with temperatures as low as -20℃. While the Canadian Armed Forces ruled that out decades ago, it is best to think about layers and vents before setting out for a winter run. Wear something that is a windproof but also allows breathability and moisture-wicking, i.e. one that allows sweat to dry quickly which builds up when you exercise while wearing layers. It will keep your core warm while letting the heat build up while running to vent.
At the same time, do not overdress. As you run, your body will generate heat, and it will get mad hot. The best way to make sure you are layering yourself right is to underdress by 6 degrees C. If it is -3 outside, dress for 7.
Invest in the Best Winter Running Spikes: When out running in the cold, especially during snowy and icy days, it is super important to invest in shoes with traction. While buying winter running shoes ensures protection, striding through slick surfaces will require a stronger, more trust-worthy footwear feature, such as winter running spikes. They are outsoles specifically designed for ice. Longer rubber lugs might work, but spikes are the best for some serious traction that keeps you upright.
Choose Weatherproof Winter Running Gear: Snow season is synonymous with bad weather. You do not want to get wet and most definitely do not want your gear to damage too easily under rain, snow, or hail. Therefore, consider buying a waterproof top layer and stainless-steel winter running spikes that will not rust and provide solid traction for multiple seasons.
Always Warm Up Before Going on a Winter Run: Much like exercise, it is recommended you warm up before heading out. You can do it by jumping rope, doing push-ups, doing sun salutations, and running up and down your stairs. This will make sure your muscles have enough oxygen supply, their temperature increases, and your heart rate is slowed down (cold weather increases it).  Only do not let the sweat break out so as to avoid chills as soon as you step out.
Maintain Speed and Time Yourself: With the right base layering and snow grips for shoes, you might feel too confident to run for miles at a stretch. However, the best practice would be to run between 30-60 minutes without trying to put too much pressure on your body. Doing otherwise can weaken your immune system due to overexposure to the cold weather. Remember that idea behind going on a winter run is to keep fit and enjoy the cold outdoors.
Prevent Frost Bites: While the ice grips for shoes prevent slipping and falling. The layering keeps you warm and your immune system strong. You will need to take measures to ensure you get no frostbites. The most effective ways to do so include staying hydrated, wearing a pair of waterproof socks, a fleece hat, insulated mittens, and waterproof running shoes.
Pick a Reflective Running Gear: During winters, it gets dark early, and with the snow drifts runners can easily get invisible to the traffic. The best way to avoid any mishaps is by wearing reflective gear that alerts others of your presence. If the reflective gear is not an option and you are looking for more convenient, cost-effective alternatives, keep a flashlight or a headlamp with you.
Be Prepared for a Quick Body Temperature Drop: Once done with running, you might want to take a breather before taking off the gear and your shoe traction devices. However, it is best to relax only after you have reached a warm place. The easiest way to do so would be to finish the run on your house's doorstep. But in case you need to drive from your running track, keep an extra sweater handy and keep the car warmer on to create a cozy weather inside. If you like hot drinks after your winter run, pack a thermos with hot water as it's a nice way to maintain body temperature after a run and stay hydrated.