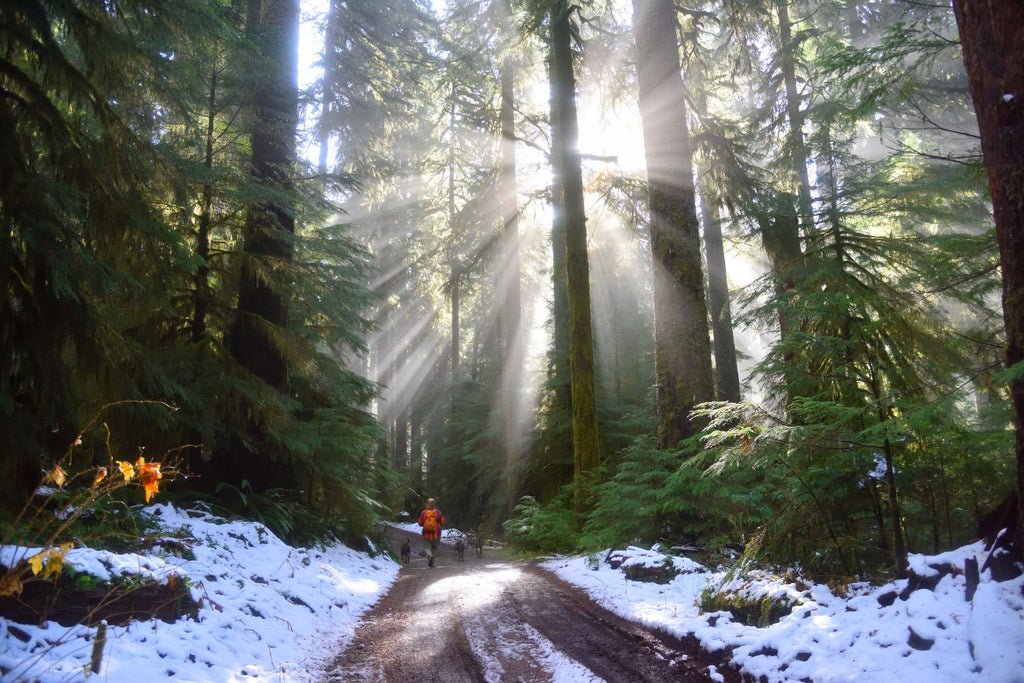 As anyone who has ever experienced a Canadian winter knows - it's absolutely essential to have the proper grip and traction for icy and snowy surfaces. And that's especially the case if outdoor winter running is part of your overall fitness regimen. However, not all trail spikes for winter running are created the same, so you'll need to consider the following key features when buying winter shoe spikes.
Ability to grip icy surfaces
There's a big difference between running on regular pavement and running on icy, slippery surfaces. If you plan to spend most of your time training indoors during the long winter months, then you might not need additional protective gear to keep you upright and protected from hazardous falls. However, if you plan on tackling some more difficult terrain (including hard, packed snow), or if you plan on running on a mix of sidewalks, streets, and smooth surfaces (any of which can be iced over), then you'll definitely want to make sure your traction devices for winter include a pair of stainless steel ice spikes.
These stainless steel spikes can really dig into icy surfaces and ensure that you stay upright. When it comes time to evaluate different winter running grips, be sure to check out the alignment of the spikes. Optimally, they will be strategically spaced apart so that the entire surface of your running shoe that makes contact with the ground has an even distribution of spikes. One of the most important factors when doing winter trail running is maintaining your balance, and that's why you need to focus on trail spikes rugged enough to adapt to a variety of terrain conditions.
Flexibility and durability
Seasoned outdoor recreationalists are probably all too aware of the wear and tear that a long Canadian winter can take on your ice and snow grips. As a result, really give some serious thought to the flexibility and durability of your ice spikes. The best winter shoe spikes, such as those from Yatta Life, use stainless steel spikes connected to a dynamic flex-chain. These spikes also include a tough, elastomer shoe harness. This means that – literally – there are no weak links in your winter traction device. This chain-and-spike system featuring stainless steel spikes is simply the best way to ensure that your ice and snow grips hold up for the entire winter season.
Convenience and portability
Most people, when they think about winter shoe spikes, assume that they need special gear bags to tote them around. Nothing could be further from the truth. The most effective winter running grips, in fact, are designed to be taken on and off very quickly, and to adapt very easily to a variety of shoes, boots and other footwear. Best of all, you can stash them in a backpack or gym bag. That means you can take them wherever you go during the winter. You can even keep them in your car for quick errands, when you might need to make brisk walks across icy parking lots.
**
By understanding how each of these three factors impact your overall running experience, you can ensure that you wind up with a grippy, durable slip-on traction system that you can take everywhere.