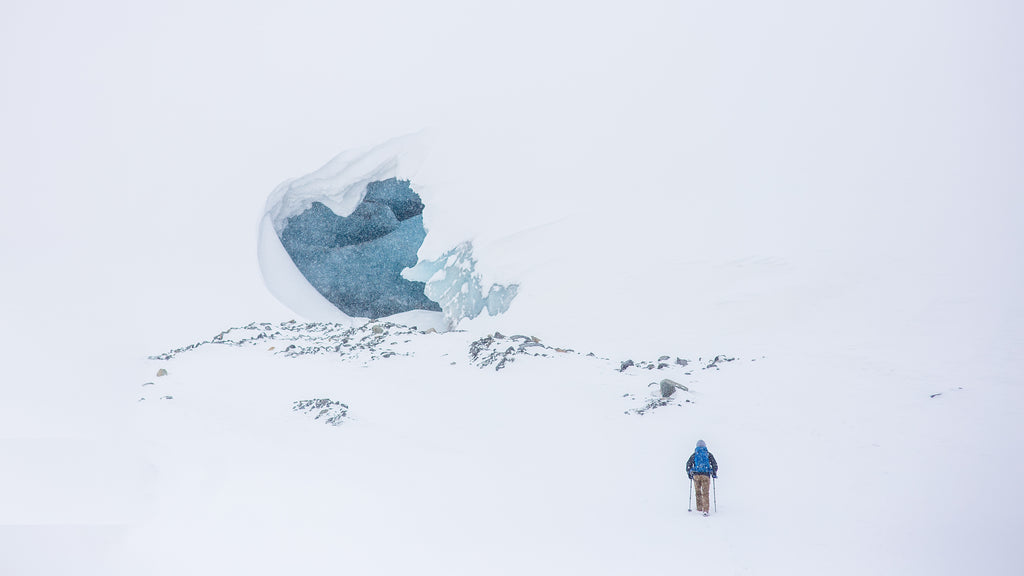 Snowy weather and icy conditions are no match for trail spikes for Yatta Life. These are heavy-duty, 14-spike ice grip snow cleats that can dig into ice and packed snow to give you a durable, reliable grip even during the worst of conditions. There are three reasons why these trail spikes for Yatta Life are perfect for your next winter adventure.
1) Firm grip
Most importantly, these trail spikes give you the sure footing that you need on potentially dangerous surfaces such as packed snow or ice. Without wearing some form of traction device, you'd simply spin out on the ice. Even the most rugged hiking boots don't have the metal spikes required to dig into the surface and provide traction.
So what are trail spikes and how are they different from crampons? The two are related, in that they are both traction systems, and both are designed to be worn over your regular boots or running shoes.
However, trailspikes are more analogous to ice spikes or spike shoes that top athletes might wear during a particularly cold and blustery football game. There are 14 different spikes, each of them engineered to give you a firm grip as you make your way across level or slightly inclined surfaces.
Crampons, by contrast, are designed to be worn while ice climbing and mountaineering. They are designed for nearly vertical surfaces. You wouldn't wear a pair of crampons during a 10K road race, but you could easily slip on a pair of trailspikes for such a race if conditions are particularly icy.
2) Ease and convenience
The great part about these trailspikes from Yatta Life is that they literally slip right over your existing shoes or boots. They come in various sizes, and once they're on, you can adjust them to give you a tight hold. And, when you're finished with them, you can slip them off and store them in your winter adventure bag. They are easy to wear and convenient to carry around with you. They're designed to give you instant traction whenever you need it.
3) Quality and durability
These ice spikes from Yatta Life have drawn rave reviews on Amazon, where customers have used them for a wide variety of outdoor adventures. "Hike it and spike it" seems to be the preferred approach. In other words, if it can be hiked, then you can definitely slip on these spike shoes anytime you need a little extra traction.
The rubber elastomer that attaches to your shoe is high-quality, ensuring that it will work for several winters. And the ice spikes are made of the highest quality metal, ensuring that they can break through just about any icy surface.
So whether you are walking, jogging or hiking this winter, don't let a little ice hold you back. Just slip on these trailspikes for Yatta Life, and you'll be able to hike it and spike it. It's a slip-on traction system that's easy and convenient to use, and durable enough to stand up to any icy conditions.