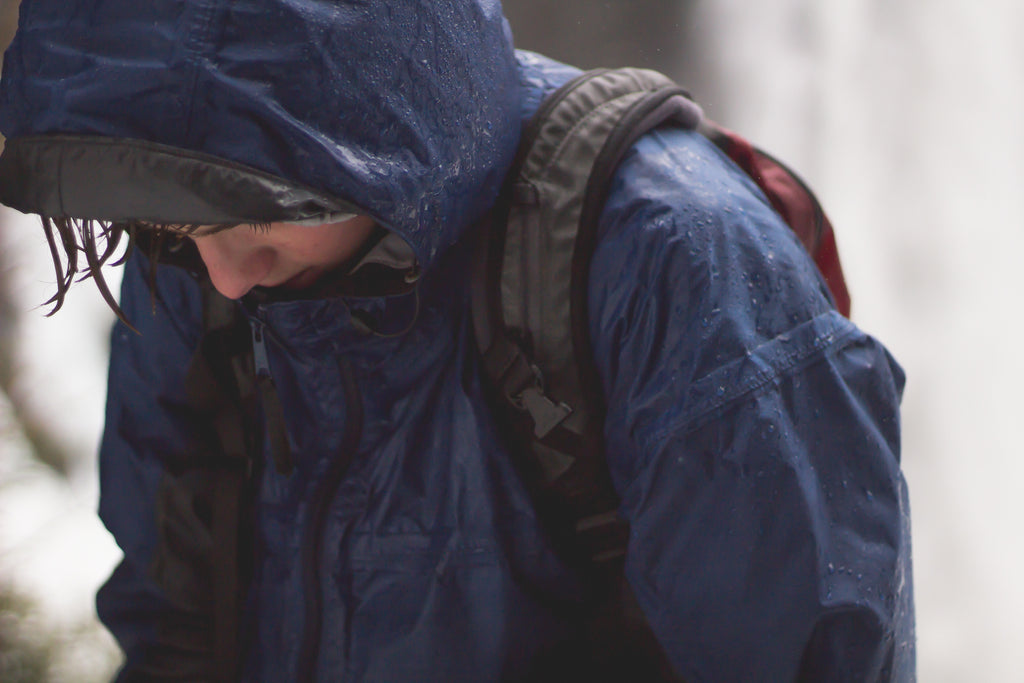 Even if you are just planning on going for a brief half-day excursion at a nearby hiking area, there are a few essentials that you will need to make sure that you pack along with you. Your backpacking packing list should consist of the following items on any hiking day.
A waterproof shell jacket
Weather can be highly variable. Even if you've checked – and double-checked – the day's weather forecast, there is always the risk of a brief downpour or rain storm. As a result, it's best to pack along a waterproof shell jacket. Many of these jackets can be rolled up and stored very compactly, all without taking up a lot of weight in your backpack.
Additional layers of clothing
If you are hiking at higher altitudes, you'll need to pack along additional layers of clothing. Having a fleece jacket, for example, could be the key to staying comfortably warm throughout your hike. Just make sure it's easy to remove on the trail. Some people prefer the pullover fleece, but for maximum ventilation and ease of wear, you might want to consider layers that can be zipped and unzipped as needed. What to wear hiking can change depending on the climate and weather, but dressing in layers is the best possible strategy.
Comfortable, durable socks
Many people forget about their feet, but having the right pair of hiking socks can make a huge difference. If you pop into the local adventure store, you'll often see specific socks that have been designed for trail hiking – they have extra support in high-stress areas and are made of materials that are designed to breathe better and wick away moisture and sweat. Yes, you can wear your standard gym socks with a pair of hiking boots – but you'll probably regret it later.
Yatta Life Water Proof Socks Coming Soon!!!  Reach out us to be put on the preorder list.
High energy snacks for hiking
When it comes to the right food to bring backpacking, you have plenty of options. It's best to bring foods that can provide a quick boost of energy along the way. Everyone has their favourite high energy snacks for hiking, but some of the best are energy bars from Xact Nutrition Products. They come in several different flavors and varieties (such as energy fruit bars and protein wafer bars), so you can find one that you enjoy and pack along a few.
Water
Most hiking backpacks now have mesh compartments designed for water bottles, so it's easy to keep them nearby and easy to find while out on the trail. Take along as much water as you can. Of course, there are trade-offs here, since water = weight. However, if you are staying hydrated on your hike, you'll be steadily making your pack lighter and lighter the more water that you consume.
First-aid supplies
Finally, don't forget to pack along a trail first-aid kit. You never know if you or someone in your hiking group will have an accident along the way. You might also want to think about packing a few supplies – like duct tape, twist ties and waterproof plastic bags – that can be used in a myriad of different ways.
**
When deciding what to pack for hiking, it certainly pays to do a little thinking in advance. You might be tempted to just grab your favourite hiking shoes, toss in a pair of ice spikes to your backpack (on wintry days), and head out the door. But often it's the small things – like high energy snacks to take the edge off hunger on the trail – that can make a day in nature truly enjoyable.