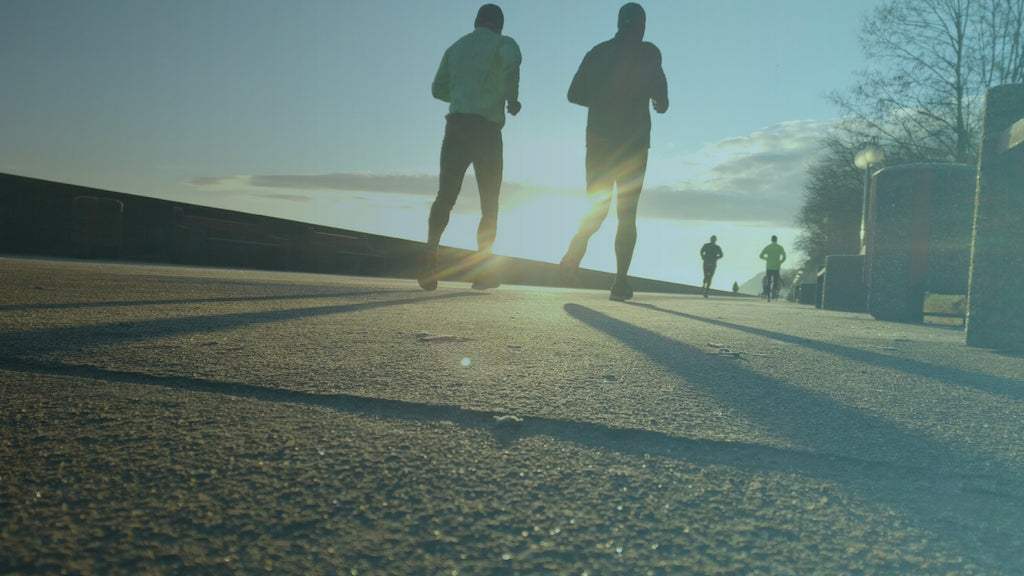 A Durable Compression Sock designed to last, without compromising quality or Comfort. Double stitched Patented Heel Design with Anti-Bacterial Fabric your legs will thank you! Feel the immediate Comfort and remarkable design of your Stamina Long Sock Tights. Quality stitched & easy to get on even though they are a compression sock! They Wash well without losing compression keeping all the excellent vascular toning benefits.
The One-of-a-Kind compression socks that combine the stability of kinesiology taping with the performance of compression fabric. Perfect for Relief of varicose veins or other leg swelling issues. Support your foot, heel, arch, ankle, and calf. Prevent blood clots after surgery and Fits well unlike other Dr. prescribed Stiff varieties. The toe area won't squeeze your aching toe joints.
NIKE ELITE GRADUATED COMPRESSION RUNNING SOCKS
Increased graduated compression in over-the-calf silhouette from 14-17mmHG to 21-23mmHG. Strategic placement of ventilation. Linked toe seam for smoothest, no-seam feel. Left/Right anatomical design for better fit. Snug and secure full-calf support. Reinforced toe and heel for enhanced durability. Dri-FIT fabric pulls away sweat to help keep you cool and comfortable.
VELO CHAMPION COMPRESSION SPORTS SOCKS 
Ideal for all sporting activities e.g. cycling, running, triathlon, rugby, soccer, fitness, gym, golf, tennis, etc. Also for use during air travel to combat DVT or if your job involves long periods of standing. During and After exercise benefits - Compression support DURING exercise - Compression Recovery AFTER exercise. Graduated compression from foot to calf design aids the flow of oxygen to the muscles. Improves the performance of muscles and reduces fatique. Aids recovery by helping the muscles 'pump' blood back to the heart. 75% Nylon / 25% Lycra

  VITALSOX ITALY GRADUATED COMPRESSION SOCKS 
How is it different, it is graduated starting at the midfoot for plantar ligament and arch support. Vitalsox technical performance material designed using Quick Drying Polypropylene infused with Silver to resist and stop the growth of bacteria and fungus while it repels odor from the socks.